Sign More Clients With Specialized Digital Marketing For Law Firms
On average, we deliver greater than 10x ROI for our legal marketing clients within their first year of service.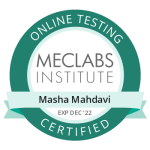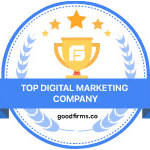 Our Secret To Your Success
Our in-house legal marketing experience allows us to bring the greatest number of marketing opportunities to the table and create a customized plan to fit your budget and needs.
In fact, we ran the marketing department for a high-volume personal injury law firm in Los Angeles. While working in-house for that firm, we were able to help increase the firm's client growth by 369%.
So, how does this help you and your firm?
It's quite simple.
Our experience allows us to harness the greatest number of marketing solutions that can result in the highest return on investment for your law firm.
Our clients' average ROI is well over 10x within their first year of service.
If you're tired of cookie-cutter marketing "gurus" and want a long-term partner to help your law firm, schedule a discovery call so that we can build a custom strategy for you.
When first starting I was very skeptical about the possible effectiveness of PPC campaigns but I was pleasantly surprised from the beginning with the overall lead quality and conversion rate.

We wouldn't be where we are now if it wasn't for you two.
The Competitive Edge You've Been Looking For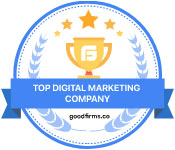 As you already know, the legal field is highly competitive. Other firms are investing heavily in marketing and have been for some time. Even if you can afford to match their investment, you'll never catch up by following the same blueprint.
This is why you can't succeed by copying the same old strategies.
To stay competitive, your marketing must be superior. You need to go the extra step to beat out your competition.
With our specialized industry experience and over sixty-eight marketing solutions at our fingertips, we can give your law firm the competitive edge that it needs.

Schedule A Discovery Call
Discover how we create an average return on investment of 1,845% in the first year for our clients and how we can do the same for you.
Fill out the following form to receive:
Custom marketing strategy
Scalability timeline
Expected campaign ROI
Itemized costs

We promise to respect your privacy, and never abuse the information you provide.
We will not sell or rent your information to any third party.