Create A Website For Your Law Firm
That Will Convert Visits Into Clients
By applying five layers of optimizations, we create websites that give your
law firm the greatest opportunity to sign new clients.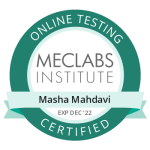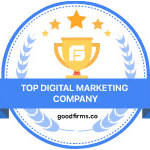 How Our Sites Produce More Signed Clients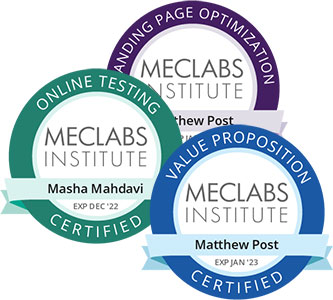 For law firms, a website isn't just a passive info brochure. It's an active, around-the-clock salesperson. And as every business owner knows, the success of your business is directly tied to the performance of your sales staff.
There are a lot of places you can go today to get a website built, and most of them will do a great job of creating something aesthetically pleasing, yet completely worthless as a business tool.
We don't just create websites. We create laser-targeted, 24/7 client acquisition assets. We build your website from the ground up to get you more legal clients through five layers of optimization.
Search engine optimized
Conversion optimized
ADA compliant
Speed optimized
Mobile friendly
CA Workers' Compensation Attorney
Attorney Marketing Solutions helped bring my business from brand new to flourishing. Without retaining the services of any other company, they were able to fully take care of my marketing and SEO needs. Throughout the process of working with Attorney Marketing Solutions, they provided me with guidance, insight, and tips for increasing the online presence and visibility of my law firm.

I could not have succeeded so well and so quickly without their valuable services, and I would recommend Attorney Marketing Solutions to anyone wanting to have a marketing advantage in this competitive market.
Mobile devices have surpassed desktop computers as the default method by which users browse the web. That means it's not enough for your website to be "mobile-friendly" anymore. It needs to be built "mobile-first."
The websites we create are designed first and foremost to provide an incredible mobile experience, and then we make sure the desktop experience is amazing. We are also constantly keeping up with the most effective mobile strategies, which means when you work with us, you get a website designed for today rather than a website designed based on what worked 5 years ago.
We've learned over the years that the best legal marketing strategies combine both paid traffic and SEO, and in order to get great SEO results in a competitive space, your website needs to be fully optimized for search engine queries.
As both website developers and experienced SEO practitioners, we bring the best of both worlds to your website, giving a streamlined site that flawlessly fits into your SEO efforts.
Your website needs to be your 24/7 salesperson, and that means it needs to be amazing at converting visitors into calls and clients.
The legal field is competitive, and traffic is expensive. We help you get more clients and make more money from the traffic you already have. Without our proven conversion rate optimization (CRO) process, you don't need to pay for more traffic to get more clients and make more money.
Schedule A Discovery Call
Discover how our customized websites can generate your law firm more signed clients.
Fill out the following form to receive:
Website development strategy
Expected process
Detailed cost
Development timeline

We promise to respect your privacy, and never abuse the information you provide.
We will not sell or rent your information to any third party.