Acquiring Backlinks For Your Law Firm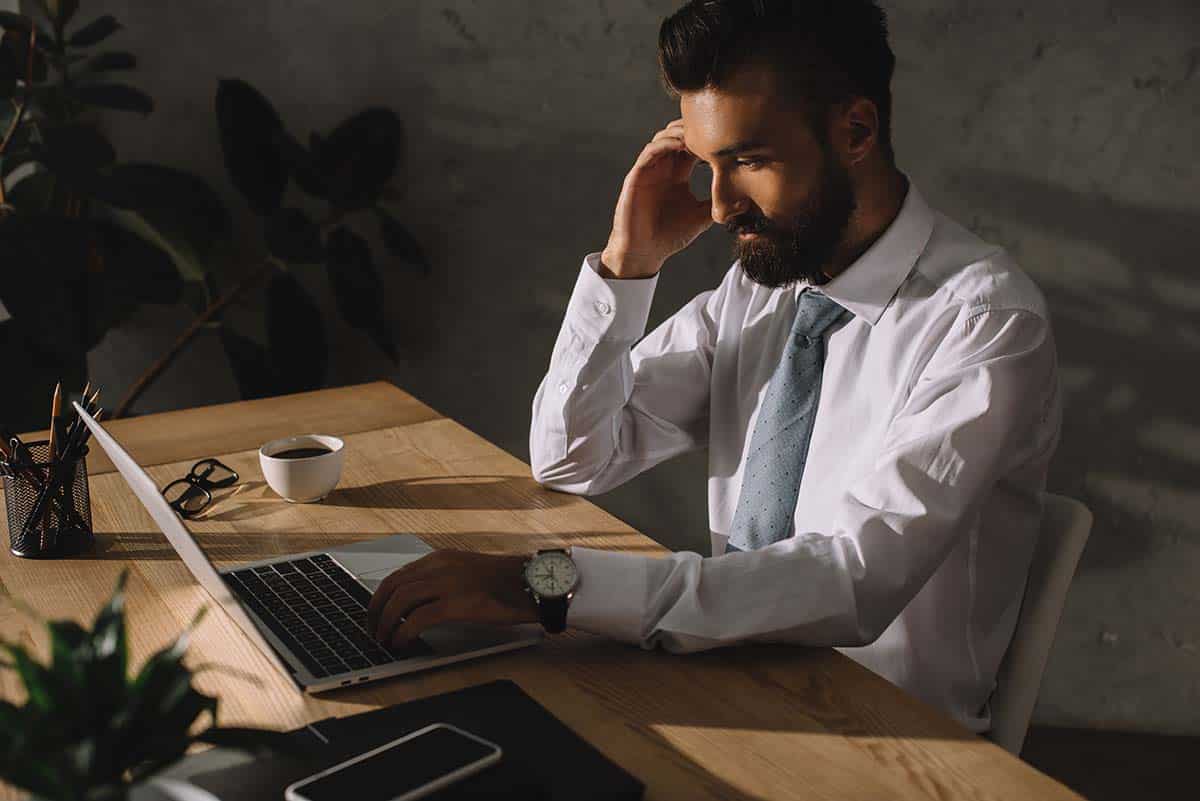 A backlink is a link from someone else's website to your website. In the eyes of Google, a backlink is like a vote from someone else's site that your site is a trusted resource.
It is important to note that not all backlinks are created equal. A link from an irrelevant site does not hold as much value as an authoritative and relevant site to your practice field. Also, consider if backlinks are handed out left and right, like a directory listing, or earned, like being used as a source for a news article.
Good vs. Bad Neighborhoods
While discussing links and websites, I often reference good and bad neighborhoods. As a visual, a website is like a house that lives in a community. If your home is in a good neighborhood, it has more value than a bad neighborhood.
It's easiest to define a bad neighborhood and focus on not associating it with those bad neighborhoods.
A bad neighborhood is rife with illegal, illicit, and unethical practices. Websites that promote malware, hacking, illicit drugs, etc., are all excellent examples of bad neighborhoods.
Bad neighborhoods may also be websites with thousands of pages, zero traffic, offer little unique content, and exist for the sole purpose of giving out links for SEO. You'll usually come across these in the form of low-quality directories. Many of which will want to charge you a fee to submit to these no-name directories.
It's a smart idea to stay away from bad neighborhoods.
The "rel" attribute and why it's so important
Within the code of a link, an attribute "rel" signals to a search engine how search engines should consider that link. Several values exist that can affect the weight in which the search engine will give to that link. The three most important and likely values you will see are Nofollow, UGC, and Sponsored.
Nofollow. This value requests that a link not be followed. Thus, the site does not vouch for the website that is receiving the link. According to Google, the nofollow directive can be ignored at the discretion of their search engine.
UGC. This value is an abbreviation for "User Generated Content." Online forum postings, social network posts, and blog comments are examples of content that the users of the website generate. Therefore, the UGC value lets search engines know that the website does not vouch for the links, and a site user added the link.
Sponsored. Using a value of "sponsored" within the rel attribute informs the search engine that consideration took place for the link to be added to the page. Essentially, you're sponsoring the article, and this link is added as part of an arrangement.


The final option is either there is no rel attribute or that the rel attribute does not contain a nofollow, UGC, or sponsored value. This is commonly referred to as a "dofollow" or "follow" link.
Note that dofollow and follow are not valid values for the rel attribute. It's just an industry term that means that nothing within the page is included to hamper the link being considered by a search engine.
Robot Meta Tag
A robot meta tag can also be placed on the top of a page to suggest that a search engine views all links in any of the above. The most common use of this is to add a nofollow value. This would request that a search engine treat every link of that page as if it contained the nofollow value for the rel attribute.
The following tag will request that all links on the page not be followed by a search engine:
<meta name="robots" content="nofollow">
An additional attribute of noindex will request that the current page not be indexed by a search engine.
<meta name="robots" content"noindex">
A third option is to include multiple instructions, such as not to index the page and not to follow links.
<meta name="robots" content="noindex,nofollow">
Often, you will also see the directive of "follow." If no directive is given, the default directive for a page is to both follow and index the page. Additional directives exist as well.
Where to start with getting links to your law firm's website
Even though the most valuable links are those that other site owners award within their articles, you want to be sure that your law firm's brand disseminates throughout the "good neighborhoods" of the Internet.
Directories and Citations
We want to create your digital brand. Your brand will be a driving force to the success of your law firm's digital marketing. This marketing includes your SEO success.
Therefore, the quickest wins will be the easiest ones. You want to start with the most powerful social media platforms, general directories, and industry directories. Create complete profiles on the directories and social media platforms.
Click here to read more about the top law firm directories
It's not mandatory to add yourself to every directory out there. Just stick to the top directories that are most likely to give you additional referral traffic. If the sole benefit for paying for a directory listing is the hope that your site will get better search engine placements, that budget is best spent elsewhere.
When adding your information to a directory, you want to ensure that your name, address, and phone number (NAP) are constantly showing the same information.
Blog Outreach
Reaching out to blog websites to contribute can be a laborious endeavor. Once you find some resources that you can regularly contribute to, this will help to promote your reach and your ranking.
One rule of thumb is to ask yourself, "If search engines didn't exist, would this placement still be valuable?"
Asking that question will keep you focused on websites that will provide more benefit to your firm and keep you away from being penalized by Google for attempting to manipulate their results.
Your ideal target should be a blog that is topically similar to the practice areas that you cover. They don't need to be exact. For example, a bankruptcy attorney might be able to provide value to a finance blog.
Another idea to contribute to a blog is to find links on a blog directed to a competitor's site that no longer works. You can reach out to the blog owner, inform them of the error, and offer your article as a valid alternative
Resource Pages
Suppose you have information-heavy data, aesthetically pleasing visualizations of complex information, market studies, or a unique resource for your firm. In that case, it will be helpful to reach out to similar yet non-competitive websites with resource pages.
Here are a few items that you can add to your law firm's website to pitch to be included in resource pages:
Downloadable checklists. Create a page for the checklist and recreate the checklist in PDF format. Add a link on the PDF to your website in case other sites add your PDF to their website.
Interactive statistics. People love to interact with websites. If you have a lot of stats, it would be a great idea to make a page where those stats are interactive. As a bonus, you can pitch that it is always up-to-date if you can automatically update the data.
New/Better visualizations. Taking known information and giving it a different perspective is a way to repurpose information to gain placements on resource pages.
Collaborative Outreach
If you've been in business for long enough, you will have a network of attorneys and vendors with whom you do not directly compete with. A couple of opportunities exist with your network.
First, you can help them by collaborating with them on an article that ties the similarities of your two firms. A personal injury lawyer can team up with a family attorney to discuss domestic violence. You can even bring in a criminal defense attorney into this conversation.
Those involved can each agree to promote the article. Since you are a contributing member of the article, a link back to your website within the article would not be unreasonable. Everyone wins in this scenario.
Another idea is to leave testimonials for vendors that you work with. A website's testimonial will often include a mention of your and your firm, along with the firm's name linked back to your website.
Just don't go crazy with these ideas or any method I mention here. The idea is that these are just good marketing practices that can increase brand awareness and drive referral traffic. The additional bonus is the links will help to improve your organic ranking.
The links you don't want
One topic often not covered in the world of link acquisition is what links you don't want. Knowing this is just as important, if not more, than the links you want.
The adage, "you are who you hang out with," holds true with your website. If you associate in the bad neighborhoods of the Internet, your reputation will follow suit. So, the first rule is to stay far away from the bad neighborhoods.
Next on the list of links you don't want are links from websites with a ton of links and very little traffic. They are likely just spam sites. They're most probably ignored by Google and thus a waste of your time.
If I haven't said it enough, the final site to stay away from is spam. If the article is junk, the site has little value, the grammar is horrible throughout, and half the site doesn't work, you want to stay away.
Now, can you rank a site with trash links? Yes, you can. You can probably toss several dozen links at a page and get it to rank. Eventually, the sites will go away, and you'll lose ranking or end up with a manual penalty and be removed from the search engine.