How To Write Content For Your Law Firm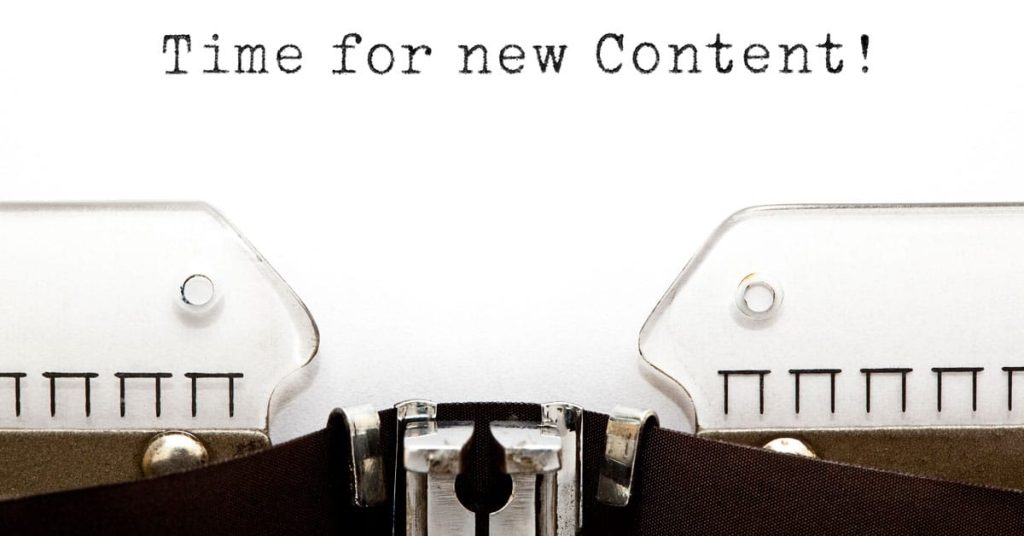 For years, search marketers have been shouting from the hilltops, "CONTENT IS KING!" But the years of pouring out content for the sake of content have finally been laid to rest.
Google is focusing on refining its machine learning to align the top search results with the searcher's intent. This means that better quality content will prevail in the long run. This is one vital key for search engine optimization for law firms.
What makes better content, however? Doesn't every law firm deliver the same ol' message and the same ol' content?
Well, yes and no. . . and for a good reason.
An overlap in content between similar sites isn't a "bad thing." Often, firms with competing areas of practice will cover the same topics. If the content genuinely addresses the questions or concerns of your visitor, then repetition across sites means that competitors recognize the need to answer a question that is often researched.
Covering a topic might seem as though you are beating a dead horse, and for someone like yourself, who lives and breathes your industry, it may be. The real question is:
Is this valuable to someone who knows nothing about this topic?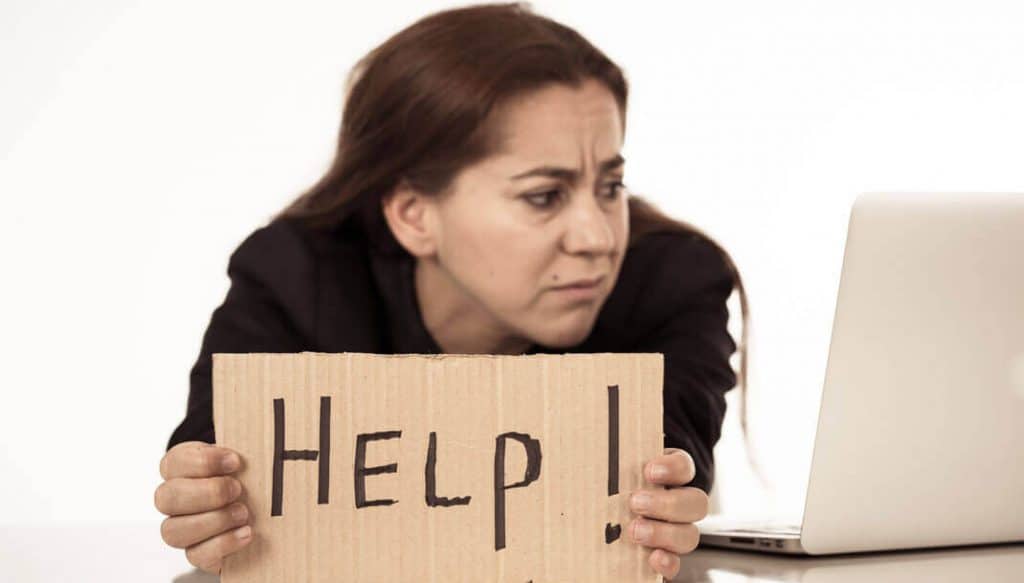 So, do you want to increase your organic traffic, retain more clients, and provide value? Of course, every business does.
Let's dig, and I'll show you how to create better content for your firm's website.
Categorize Your Content
Before creating your content, decide on its primary purpose. Sure, every lawyer wants all of their content to convert, but this is where you need to be able to put yourself into your clients' shoes.
Your intent must align with the intention of your target audience. Usually, your website's content will fall under three categories:
Content to convert
Content to inform
Content for links
I'm not saying that content that intends to convert should not inform and vice versa. What we are doing is setting primary goals. Let's take a look at a couple of examples and determine how to categorize the content best.
Content To Convert
If you're a personal injury attorney who wants to get started in adding better content to your website, you should have a practice area page that targets specific case types. The most common would be a "car accident" practice area page. So, which content category do your practice area pages fall within?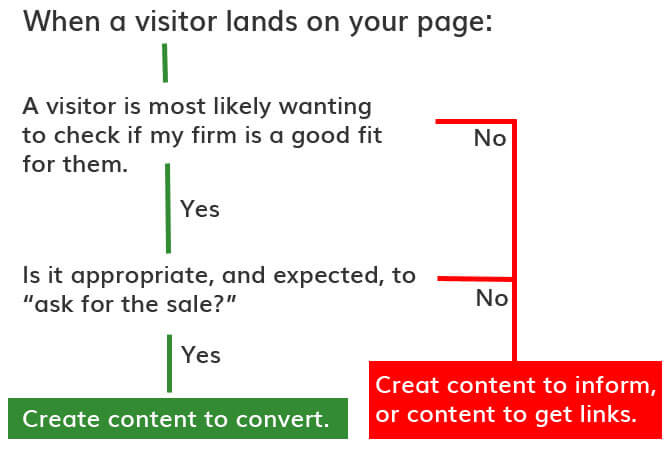 Ask yourself:
If a person shows up to this page, are they most likely wanting to know if I am a good fit for their needs? (or do they want information on a topic)
Is this the appropriate area to "ask for the sale?"
The answer to both of these is, "Yes." Therefore, you should categorize your practice area pages as converting pages. You might be saying to yourself, "But wait, I also want to give helpful information on the practice area pages!"
You are absolutely correct. You do want to give information. You want to establish expertise in the field and show that you're the go-to lawyer. But, the page's primary goal is to convert, not just inform and educate.
You can still offer information and maintain a goal of converting, and you should. Your messaging will be different, however. You want to explain, within the content, why your firm does XYZ, or how your firm uses the provided information within the page to bring positive outcomes for clients.
Brainstorming Your Conversion Pages
As with most pages of your website, you want to open the page with a summary of the article. A quick paragraph stating that your law firm is experienced in the topic, followed by some competitive advantages, and closing with a call-to-action will work.
After your opening paragraphs, continue your conversion page with why a client needs to contact you, whom you represent, what you do, and how you do it.
One of the most straightforward methods for building out your conversion pages is by looking at the topics covered by competitors. Please avoid directly copying them, but reading what others have written will help you brainstorm what you may want to include on your pages.
If you plan to include more informational topics, feel free to do so but summarize the subject in one or two paragraphs. You can then create a more in-depth supporting article and link to that page for those who want to read more details on that specific topic.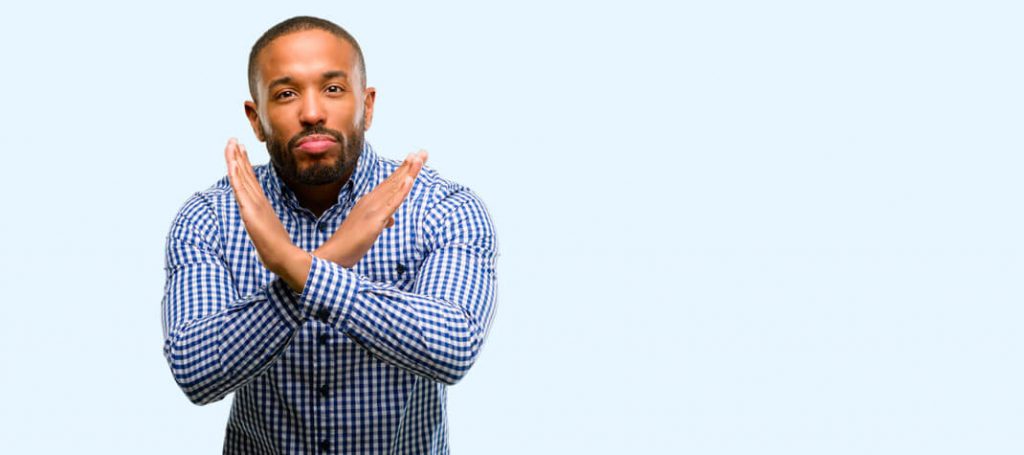 Summarize Paragraphs With Headlines and Images
Hey, you probably scanned through this article and stopped at the headlines that most interest you. Likewise, visitors to your site are less likely to read every word of your article. People also scan in an "F" pattern.
So, it is crucial to break up your text with headlines that help people consume the general idea behind sections within your article.
You can take the same idea a step further by using imagery. With images, you create visuals that allow for even more information to be digested by your readers in comparison to a headline.
Discussion points that can be grouped on a page, or lists, are perfect targets for image summarization.
Add Practice Area-Specific Videos
When thinking about content, look outside of the text to increase engagement. Video allows your audience to consume your message without the necessity of reading.
Creating videos specific to your practice areas will increase your pages' effectiveness and target the second largest search engine, YouTube.
By adding your video to YouTube, you increase the size of your "net" and capture more eyes on your law firm.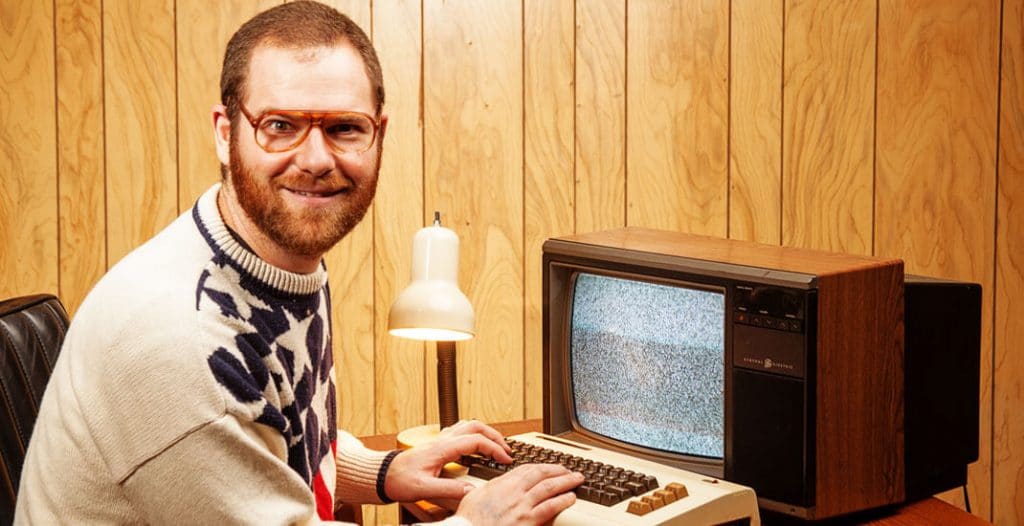 Content To Inform
Articles about your services, but are not the service page itself, are considered "supporting articles." They are articles that support your converting practice area pages by giving further details and information.
Again, your supporting articles must align with the intent of the reader. In this case, a person visiting supporting articles is gathering information.
Does this mean that they won't convert?
Nope. This means that these visitors are most likely not actively searching to hire an attorney right now. They may not know if they have a case and are researching the specifics of their situation. They also might be reading about their options.
The best part about articles whose intent is to inform visitors is that you can deliver a high level of value. Plus, you are establishing your firm as an expert in the field.
Examples of content to inform:
How to choose between Chapter 13 and Chapter 11 bankruptcy filings
Seeking child support from an ex-spouse who is unemployed
Preparing for a deposition in an injury lawsuit
All of these article titles can be helpful to a potential client. The articles themselves align with a person seeking information who may not be ready to pull the trigger on hiring you. . . yet. Content of this type targets those individuals who are likely candidates for becoming a client soon.
So, you'll want to tone down any sales copy to an absolute minimum. A closing paragraph that offers further assistance will suffice. Beyond that, you risk devaluing your article by attempting to "sell" the client.
Researching Content For Information Pages
Start with a brief summary
Some writers find it most comfortable to create the introduction and conclusion after the completion of the article. This method will allow you to generate a concise introduction paragraph that summarizes the rest of your page.
Short introduction paragraphs can also help to receive featured snippets if your page lands on the top ten search engine results.
Competitive research
It's less likely that your information pages will tackle ideas that have never been written about. So, why reinvent the wheel?
If you want to know what topic Google thinks contributes to a complete answer, look at what shows up for the top search results.
Research other law firms within listings on the top of the results. What topics do they cover? Notate the headlines and ideas that they include. After analyzing several articles, you will notice that most websites will cover similar headlines.
When conducting competitive research, be sure to avoid directories or other websites that are not law firm websites. There may be alternative factors as to why these types of sites are ranking well.
Once you have a list of correlative headlines, conduct the same competitive analysis again, but this time for each of these headlines. Search the headline in Google and notate what the top results are and what those pages cover.
People Also Ask
While carrying out your competitive analysis, you will notice that some of Google's search results will contain a section titled, "People Also Ask."
These specific subtopics are viewed as relevant to whatever topic you're searching for. If the recommendations are relevant to your article, be sure to include them within your article.
Answer The Public
Answer The Public will take whatever topic you input and deliver a list of questions, comparisons, and related searches. This resource is excellent for brainstorming how to expand on your content.
Google Search Console
Turn to your Google Search Console results to analyze similar content and determine what searches your website shows up for but in lower positions. Using Google Search Console can give you ideas to generate new articles, or help you expand your current content pieces.
To see what content to expand your existing article with:
Log into your Google Search Console
Click the Performance menu option
Select the Pages tab
Click the page that you want to analyze
Select the Average Position option
Click the Queries tab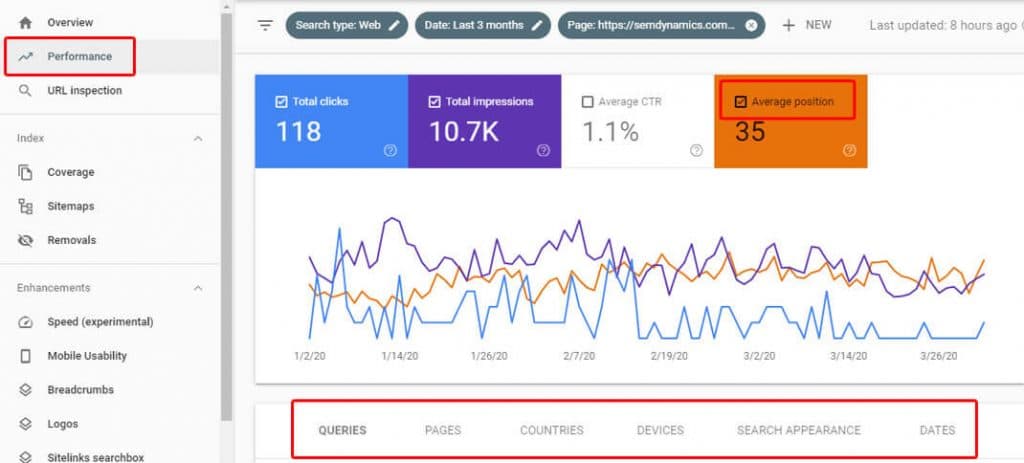 Your GSC will present you with queries for that specific page. You want to look for search terms that your page is recognized for yet not discussed. These are valuable opportunities to expand your article.
Content For Links
When we talk about content for links, we mean that you want media mentions, backlinks, or otherwise be cited. This type of content might be great for a viral Facebook post or bring a valuable statistic to members of the media.
This type of content is most likely not a press release about your firm winning a settlement.
What we're talking about is either unique information or your unique spin on a hot topic. This category is probably some of the most difficult to write in the legal industry. These articles can bring some of the most value in terms of organic search engine traffic for your law firm.
Most law firms fail at creating content for links because most firms are primarily interested in conversion pages and information pages. Viral and quotable content is not easy to churn out in comparison to the other categories.
Creating the type of article that can garner press mentions will need to be edgier and highly unique. To do this, we must take a step back from legal and brainstorm ideas targeted more towards the masses.
Examples of topics that can gain media mentions:
Unique Statistics

"New Study Finds 6 in 10 Couple Consider Divorce Within A Year" (family law)
"Millennials Are 10x More Likely To Sue An Employer" (business law)

Interactive Data

"Mapping Diversity Across America" (immigration law)
"Are Your Driving Habits Deadly?" (personal injury law)

Exclusive Interviews

"Exclusive: Gov. Jon Doe Reveals How He Plans To Reduce Hazards of Self-Driving Cars" (personal injury law)
"Los Angeles Sheriff Speaks Out Against Unfair Marijuana Laws" (criminal law)

Controversial Topics

"Removing Guns Will Increase Crime" (criminal law)
"Making Them Pay: Why We Should Bring Back Debtors Prison" (business law)

Newsjacking

"On-Strike Teachers Can Now Get Free Legal Assistance" (employment law)
"Attorney Joe Doe Will Sue Federal Government To Force State Immigration Reform" (immigration law)
You'll notice that all of these take a stance, and many are certainly seen as controversial. Thus, care must be taken when choosing a topic. The critical takeaway is that the content is unique and gives value to the media concerning a current issue.
Do you have to be controversial or edgy? No. You can seek out exclusive interviews with people in the media. You can offer up a new study or a new way of looking at relevant information to a current event. There are many options. Controversy indeed gets attention, but it is not a requirement.
Creating content for links should be void of any sales copy. You want to stay on topic and take a deep dive into the article to provide as much unique value as you can to your target reader. The target, in this case, is the media.
Where To Begin
You may feel quite overwhelmed at this point and wonder where you can begin. Here is the priority that we set to creating content for a website.
First, you will want to make sure that your primary practice area pages are in place. Second, start creating a couple of information pages that support your practice areas.
After you have plenty of supporting pages for your practice areas, brainstorm how to add pages that can target link generation.
We prefer this method as we want to ensure that the conversion and extra value pages exist before drawing in links and traffic. It is not necessary to create all of your practice pages and all of your supporting pages.
We break these processes up into phases. So, we are constantly building up and building out. It's how we prefer to scale.
If you have an excellent idea for a page that could go viral, by all means, go for it! The best place to start is where you will continue and not fizzle out in your efforts.