FindLaw Review: Is FindLaw Worth It?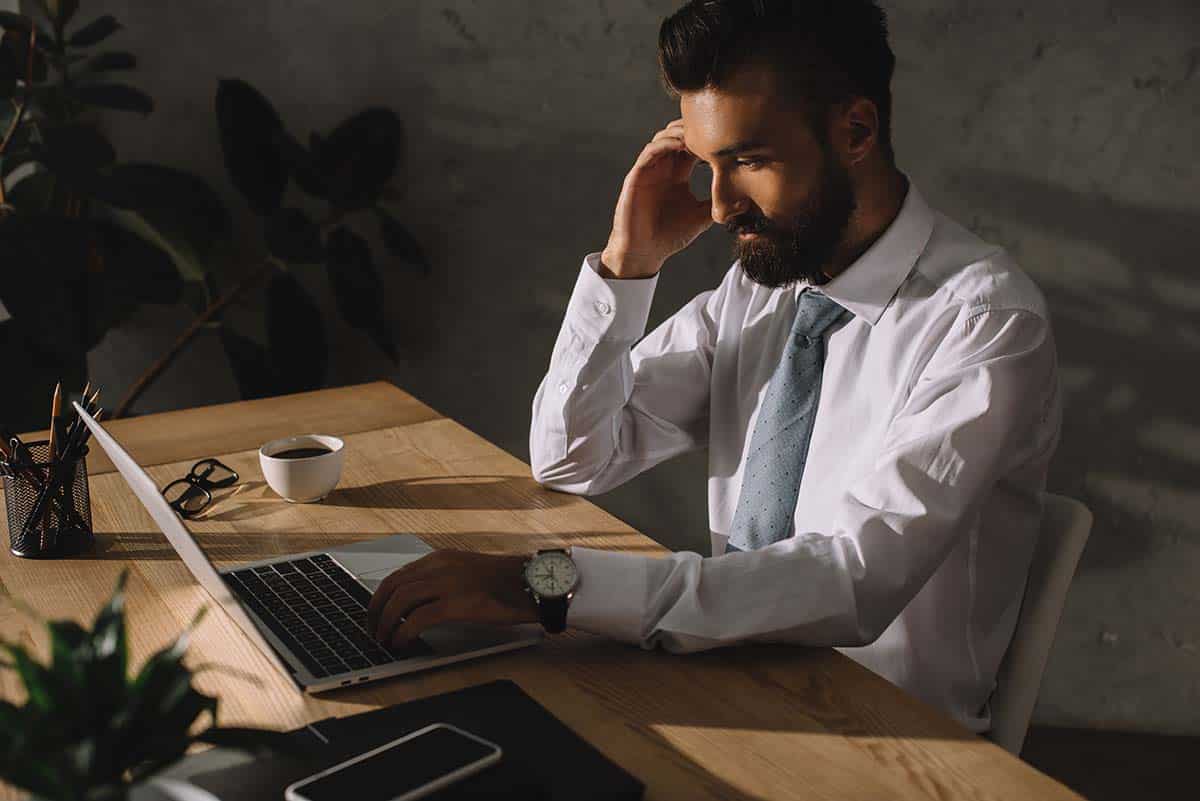 There is no shortage of free online legal directories. Many also offer additional services that come with a price tag, ranging from search engine optimization for lawyers to web development—one such service is FindLaw.
FindLaw.com, a network that markets services to attorneys and their customers, sells its listing service as a way to connect clients to the best legal talent. A standard listing on the directory isn't much better than a free listing on other sites. FindLaw's competitive edge comes from its reputation and high domain authority.
There is also the option to "boost" visibility on listings by paying for placement on first-page results. Attorney star ratings from clients appear on the ad itself. Even one-star reviews are displayed. 
The directory is simple to find on the site and isn't complicated to use.
Since it comes with other services that you might not be looking for, though, it's best to determine your business needs before deciding to pay for a FindLaw membership. People who've used the service have mixed opinions. Some claim that it helped, while others maintain that they're unhappy with their return on investment.
To help you decide if a FindLaw listing is worth it for your law firm, we've put together a review of the features of a standard listing. Depending on the size of your practice, you might find value in a membership, or decide to forgo it altogether.
How Does FindLaw Work?
FindLaw describes itself as a free resource for legal information. It also has a legal directory that connects clients to legal experts. Owned by Thompson Reuter, FindLaw has a strong online presence.
It ranks for 4.2 million keywords, and its directory is one of the strongest in the digital sphere. FindLaw has a domain authority score of 88, and high-quality links. Other than its listing service, FindLaw offers online marketing services.
Although most legal networks also provide online marketing, FindLaw is pricier with a few benefits. Some marketing services FindLaw provides include:
Website creation
Digital marketing and advertising
Search engine optimization (SEO)
Lead generation
Social media services
Advertising on FindLaw is not free. The pricing strategy is not clear-cut either. To receive a quote, you have to call FindLaw's legal marketing team. They ask questions to gauge the strength of your practice and offer solutions based on the information you've given.
Upsells are common, but you may not need the services marketed to you. Based on our research, a membership for a listing costs around $100 a month. You're obliged to sign a long-term contract as well, another downside. Compared to other established sites that have listing services for free, we don't feel that FindLaw's price tag is justified.
FindLaw Websites
FindLaw offers website creation services. Although the websites are visually pleasing, they aren't unique. The websites follow a standard format and include SEO optimized content.
If you've never had a website before, this service might seem useful. Bear in mind that you don't own the site or its content. You're also obliged to enter a three-year contract in some cases. These caveats are risky, especially when users claim that FindLaw delivers less-than-stellar results.
The consensus on the platform's SEO strategy is that it doesn't deliver the results promised. Many lawyers indicate that they aren't happy with their return on investment. Small law firms and individual lawyers seem to get better results than others.
To stay on the safe side and get the best results, consider a directory profile instead. Being on the directory is an excellent way to drive high-quality traffic to your website and provides a high-authority backlink.
FindLaw Directory Profile
The listing on a FindLaw directory profile is relatively barebones. Since it's paid, and actually allows less information than free directory listings elsewhere, the potential benefits for your firm should be carefully considered. Below are the features currently included in a FindLaw directory profile.
Photos and Video
You can add pictures and a video to your listing. Some firms use their logo as the main profile picture, especially if they have a large team. The video section may be more useful to you than a photo if you have a pre-recorded advertisement.
Overview Section
This segment needs to be brief and formatted well. Based on what we've seen from several profiles on FindLaw, if too much text is added, the formatting will just look like a block of text. It's better to have a shorter overview section that's specifically written for a listing profile.
Contact Form
A standard contact form is available on your FindLaw directory profile. The profile does its best to encourage customers to visit your site directly or call you. Some clients don't want to speak to an attorney just right away, and a response from a contact form query gives them a "feel" of the law firm's professionalism and tone. This feature is one of the positive aspects of a FindLaw profile.
Individual Attorney Profiles
This segment of the listing allows law firms to list the attorneys who work with them. The lawyers have individual bios that help customers learn more about them.
Contact Information and Website Links
Your contact information and website links are prominent throughout the directory profile. Call-to-action buttons—bright red against a gray backdrop— prompt users to call and click. There's a clear effort to drive traffic. This method is used in combination with its website service to generate leads.
Although FindLaw listing features may not seem like much, lawyers or law firms can take steps to improve the listing's quality.
Make The Most Out Of Your Profile
As you can tell, there isn't anything expressly different in a FindLaw listing. To maximize the value of your listing, you must put effort into building a good profile. You can do so by:
Negotiating Price
Since you're billed based on the features you choose, you can negotiate a lower price with FindLaw. Thompson Reuters owns several networks, and if you opt to publish a listing on more than one, you might be able to get a cheaper rate.
Crafting Content for Your Listing
Take time to craft custom content for your FindLaw listing. Highlight your awards and achievements and add a personal touch to your profile. Invest in a good headshot and avoid posting a picture of a building (we have seen this). A sloppy listing with no effort doesn't encourage a client to work with you.
Writing a Solid "About Us" Segment
We cannot stress the importance of writing strong content in your "about" section enough. If you make it too long or short, you might lose the attention of your visitors. Always try to highlight the strongest information about your firm and your practice areas. Have multiple team members review the content before posting it to the site—an outside perspective can catch mistakes that would otherwise go unnoticed—by everyone but clients, that is. Check your competitors and see what they have on their profiles. A little effort goes a long way.
Having a Strong Website
Your website must be updated, user-friendly, and exude professionalism for you to retain clients. Your website should reflect a well-put-together image suitable for a legal practice. A lot of law firms might lose customers simply because they don't pay attention to their website and update regularly. In the age of all things digital, this is a costly mistake, especially with clients who grew up with technology like Millennials.
Our Verdict
It's difficult to determine if FindLaw is going to get results for every law firm. It has a high enough domain authority to help enhance visibility overall. However, compared to similar websites that offer listings for free, you might not be getting the best deal when you opt for more than the premium listing.
Unless you're completely new to the digital world, you can manage to build a better website on your own and keep the content instead of "renting it" from FindLaw.
One of the most concerning issues was the length of the legal contracts without a reasonable way to break it if you don't get the deliverables you're looking for. Other networks don't have these problems and offer monthly contracts that are less risky.
All in all, you must determine whether your firm stands to benefit from the services FindLaw offers. Based on what you are getting vs. the expense, you can easily find similar options with virtually every legal directory without the hassle that comes with a FindLaw price negotiation.
We wouldn't rule FindLaw out only because of its solid reputation and the likelihood of generating high-quality traffic to your practice. But given the many other options available that give similar services for free, if you're opting for a paid listing only, FindLaw is not worth the expense.
If your firm is new and you need the services it offers, do your research and compare pricing before you make your decision.