Justia Review: Is Justia Worth It?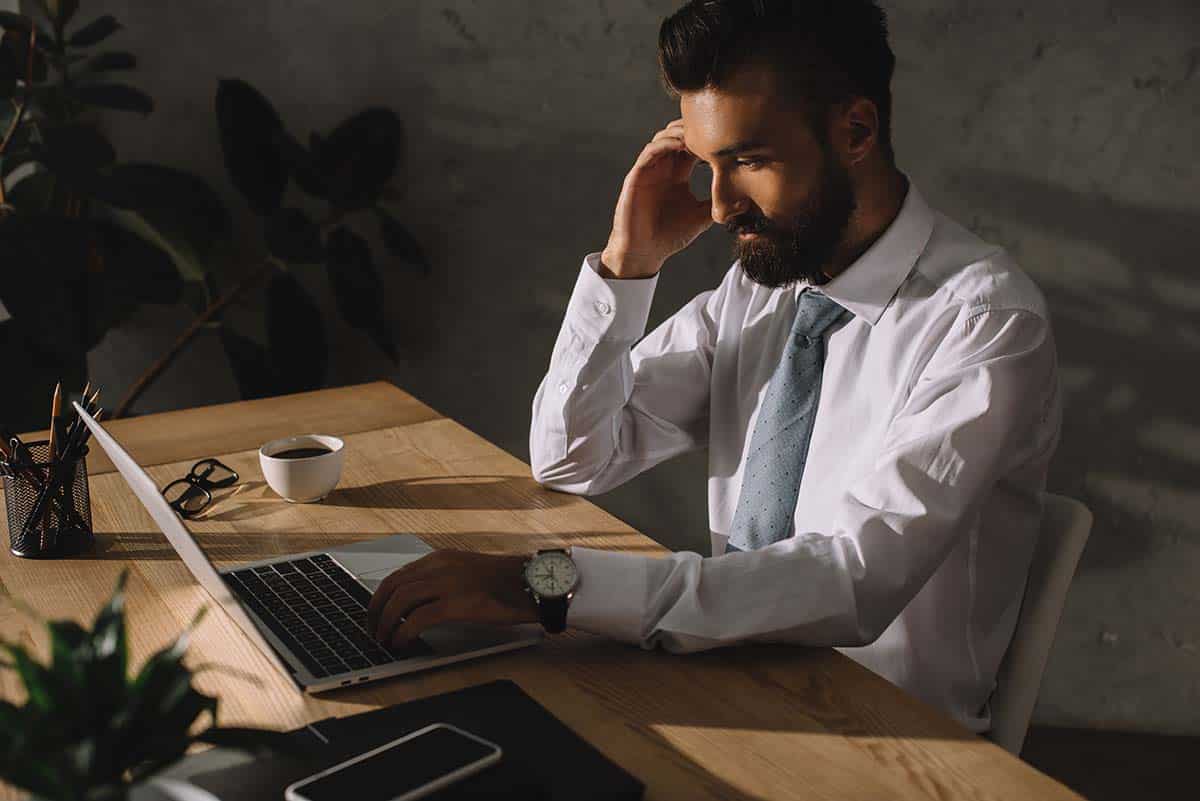 As a professional lawyer, Internet marketing probably isn't at the top of your list when considering your most important responsibilities. However, to reach as many new clients as possible, search engine optimization for lawyers is essential. Online marketing in the legal sector often features lawyer directory listings, Justia being a prime example.
Let's explore the effectiveness of Justia for marketing your services. With ratings and reviews often being a little haphazard, here's all you need to know about the Justia law directory.
What is Justia?
Justia is one of the most popular professional lawyer directories currently available. The platform allows you to create a Justia lawyer profile, making marketing your law firm and services simple. Ranking for over 5 million keywords, this website can help you achieve high search engine rankings and reach vast audiences.
How Justia Works
The whole concept of Justia is straightforward. Professional attorneys can create their very own customized profile, with the opportunity to market their services and law firm accordingly. Your potential clients can conduct a simple search for their ideal lawyer using Justia, based on industry experience and location.
Justia's lawyer directory is easy to navigate and allows your profile to be viewed by an impressive number of website visitors. As it provides more scope to be noticed by a greater volume of potential new clients, Justia can aid in expanding new case retention. This compliments those relying on attorney-to-attorney referrals as an additional free marketing channel.
You could potentially be viewed by people worldwide seeking services in your area, instantly boosting your target audience reach.
How Much Does Justia Cost?
Creating a standard directory listing with Justia is entirely free. That's a great incentive for new legal professionals to join—you don't have to spend a cent to have a listing on the Justia lawyer platform. A free listing can include your contact details, qualifications, industry expertise, and direct links to your social media profiles, blogs, and added website options if applicable.
There's also the option to upgrade to a premium listing by paying an additional fee. As a Justia premium member, you'll receive instant access to important statistics. From just a mere glance, you can see the exact number of views your profile has had. Your profile will also automatically appear above other free listings during searches, with a noticeable absence of competing ads.
Better still, premium profiles have the opportunity to add a website contact form. This form allows potential new clients to get in touch efficiently and easily, without having to click-through to other sources of contact.
Other Justia Services
While Justia's primary feature is giving professional attorneys the chance to market themselves with a personal profile, there's an array of other services provided. If you want to market your expertise and law firm as much as possible, these extra features are worth considering.
Covering a wide range of internet marketing options, Justia offers copywriting, expert website design, SEO strategies, and more, giving you the power to extend your potential reach further than a singular profile. Your lawyer rating and reviews could be indirectly boosted as a result.
Pricing for individual services will vary depending on your exact needs.
Justia Website Development
During our review of Justia, the most impressive additional service we saw was their website design. Consistently delivering websites for lawyers with both style and substance in mind, Justia focuses on ensuring all pages are optimized for a variety of devices. Whether visitors are browsing via their desktop, tablet, or smartphone, Justia guarantees optimum display and easy navigation for potential new clients.
However, there's a huge downside to this service. If for any reason, you decide to terminate your Justia profile, you won't be able to claim ownership of a website they've created for you. Sites designed by Justia will only remain live provided you continue using their services.
Additionally, the ability for granular modification of the title and H1 tags are currently absent within their platform. You are left unable to change your page's H1 title without that being replicated in the title tag. The menu text is also dependent on this same input. So, there are some limitations that can hamper SEO efforts.
Is Justia Popular?
As this platform is typically hailed as one of the top-rated attorney directories available, there's clearly a strong reason behind its popularity. Plenty of positive reviews are out there, which is undoubtedly a reassuring sign.
However, as with virtually any online service, there are certain negatives to be aware of. One of the most common complaints surrounding Justia is the sheer volume of lawyer profiles they host, as virtually any professional lawyer can create a profile. While this isn't necessarily bad for people seeking legal services, it can be challenging for those creating profiles.
If you operate in a large city, there's likely to be a large volume of listings you're instantly in competition with. The majority of Justia searches are solely based on location, making it difficult to stand out from the rest. However, if you're willing to invest a little more into your marketing effort, upgrading to a premium Justia membership will help resolve this issue.
Justia Customer Support
While it's clear that Justia doesn't lack positive reviews, there's another potential negative aspect to take note of. In addition to difficulty gaining contacts and standing out from the crowd with a free profile, customer service seems to be a common source of complaints.
An apparent lack of customer support seems to follow Justia. Many testimonials state a blatant failure even to respond to complaints, let alone helping establish effective solutions. That is sad to see, and sadly taints Justia's overall positive reputation—especially when considering paying for a listing.
Should I Get a Directory Listing?
When it comes to a free listing, absolutely yes, you have nothing to lose in creating a lawyer directory listing with Justia, as a standard profile is 100% free. Definitely take advantage of this, as you'll instantly become part of one of the internet's most popular attorney directories.
Simple to create and requiring no fees whatsoever, you can instantly craft a personalized listing to kick start your online marketing strategy. As it provides an impressive potential to expand your current client base without spending a dollar, a free Justia listing isn't something to pass up.
Paid upgrades, however, will depend on your budget and willingness to deal with the potential for substandard customer support.
In Summary, Is Justia Worth It?
If you're truly serious about promoting your services and firm to their full potential, increasing your online presence is key. Justia can definitely help you achieve this, and you can easily test the waters first with their free listing option.
Allowing you to showcase your expertise and provide instant methods of contact, a greater volume of new clients will be able to find your law firm. However, it would be naïve not to take into account Justia's potential negatives.
But their free listing feature is a definite incentive to join in itself. You'll have nothing to lose, and potentially plenty to gain. By becoming visible and instantly contactable via Justia, a greater volume of new clients could come your way.