LawInfo Review: Is a Listing On LawInfo Worth It?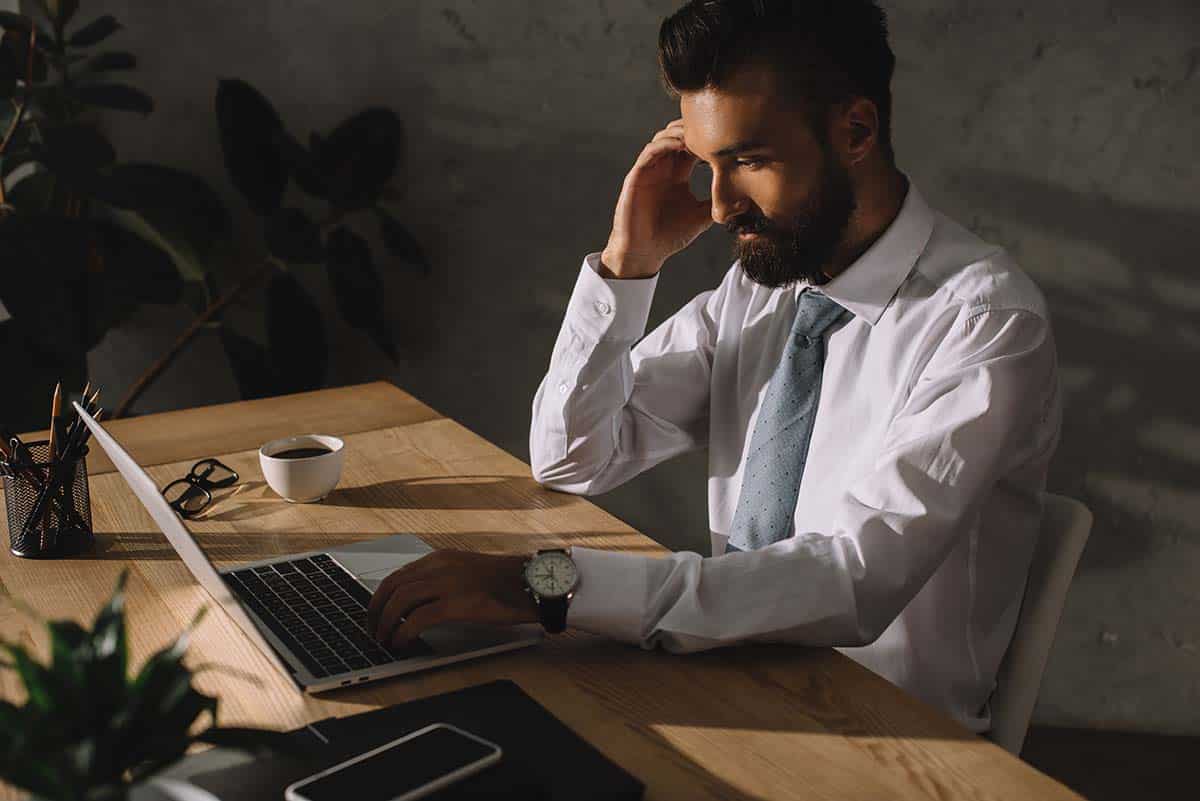 Law firms and attorneys face one of the most competitive markets to earn and retain clients. Most firms and attorneys now utilize online resources and techniques such as websites and search engine optimization for lawyers to generate business. One easy way to build backlinks and generate extra traffic is through directories.
What is a directory listing?
An online directory is an extensive list of businesses to help consumers find and contact a company or service. An online legal directory listing is similar to the traditional listings someone would find in a book like the Yellow Pages. Hundreds of online directories cater specifically to legal firms and attorneys, and adding your law firm to these services can be a great way of getting eyes on your website.
The Benefits Of Listings
Legal directories have expanded from simply being a list of legal professionals, and now provide both lawyers and customers with a range of services. Some of the most common items you see on directories are forums where lawyers can answer questions submitted by users, advertise their firms, and share content and information they've created.
Adding your law firm and attorneys on a directory can be a good start on building your online presence. Legal directories can expand the number of views a website gets and can even foster collaboration with other professionals in the field.
The main benefit of having listings on a legal directory or directories is that your firm can appear more often on search results. If you have an entry on a high-quality directory, your name will appear several times in one search, which can lead to significantly higher inquiries and clients.
Indirect Benefits
The main indirect benefit of a legal listing for attorneys is that you build authority. Authority is a term that Google uses to decide how reputable a source is. The more authority you have, the higher your rank on a search result will be.
Since many high-quality directories allow lawyers and attorneys to interact with customers and share content, it becomes a great way to build up authority organically. You can always put content and information on your site, but having it on an authoritative directory can have significantly more impact. It shows visitors that you contribute to the industry as a whole, not only on your site.
The second indirect benefit of being on a legal directory is slightly more technical. One of the most important pieces of information Google uses to rank a site is to look at how many backlinks a website has. Simply put, backlinks are links from one site that point to your site. The more backlinks you have from reputable sources, the higher your search ranking.
One of the easiest ways to build backlinks is to list your business in a legal information directory or several directories. It's important to note that some directories charge a monthly fee, so make sure to research and discover whether the backlink is worth the cost.
Disadvantages Of Directory Listings
Directory listings have one significant disadvantage – they have no tail. Most SEO strategies rely on generating leads organically. One positive aspect of this strategy is that even when your initial campaign ends, you'll still see the effects of the SEO working. This tail means that the cost per lead gets cheaper all the time and can drop well below your initial projections.
Unfortunately, directory listings don't provide this type of tail. Once your entry gets removed, you lose your backlinks, citations, and views immediately. You need to plan for this by creating similar quality backlinks and citations and devise another strategy to optimize your search engine ranking using the information you gained from the directory.
What Sets LawInfo Apart
LawInfo is a subsidiary of Thomson Reuters, the same company that owns a similar site, FindLaw. LawInfo has 181,000 ranked keywords, as well as a Moz domain authority of 58 and a page authority of 32. These numbers tell us that many search engines link to LawInfo, but the authority of the site is only slightly above average.
LawInfo provides no-follow backlinks, which aren't great for SEO purposes because they effectively don't count towards your citation ranking. LawInfo also provides custom links instead of linking directly to your website, which severely impacts the value of the backlinks generated by the site.
LawInfo is also a paid directory, and once your yearly contract expires, your listings get removed immediately. They don't divulge their pricing information on their website, and the best way to get a space on the service is to get in touch with a sales agent. The sales agent will provide you with a quote for a standard service, as well as a premium service that prioritizes your business.
Deciding On Directory Listing
Legal directory listings can make a massive difference to the number of hits your websites gets per month. However, as some of them require a monthly fee, it's always a good idea to evaluate whether being on some directories is worth it.
A simple Google search using common keywords like "personal injury lawyer LA" is one of the easiest ways to check a directory's performance. Repeat the process for similar keywords, like "injury lawyer LA" and "personal injury lawyer Los Angeles." What directories appear at the top of the search engine results page will give you a rough estimate of how worthwhile they are.
This process lets you quickly identify any lawyer directories that have a strong presence in your area so that you can use this information to your advantage. Why does this work? Few people use legal directories directly. Instead, they type their search query into Google and look at the first few results to get their information.
Due to many factors, not all directories rank as highly in all locations. So while LawInfo may be popular in Los Angeles, it may not even show up on the first page of New York legal results. Identifying which directories rank well in your area for attorneys should be your first step in deciding which information directory to use.
The second criteria you need to evaluate a directory is information on the quality of the citations you get from your listings. Ideally, you want to list your firm on a site with do-follow links, which are significantly more valuable than no-follow links.
Is A Directory Listing On LawInfo Worth It?
Ultimately, you need to evaluate the circumstances of your particular business to decide if LawInfo is worth it. If LawInfo ranks highly on Google for your area, it may be worth the cost. However, LawInfo is one of the more expensive directories, so you need to be very sure that you'll get a return on your investment. If LawInfo isn't highly ranked, it's a definite pass for most law firms and attorneys, even if you're interested in listing on directories.
Despite its Thomson Reuters heritage and having a good Moz domain and page score, the lack of do-follow links and redirects negatively impacts LawInfo's value as a link builder. Many other legal directories have similar domain authority scores that are either free or cost less and would offer more value for most attorneys.
If you're not sure about whether LawInfo is the right choice for you in terms of directories, contact us for support. Our SEO experts are more than happy to help you evaluate different law directories to find the best one for your needs. We're here with all the information you need to choose the best directories for attorneys in various districts and states.