Lawyers.com Review: Is a Lawyers.com Directory Listing Worth It?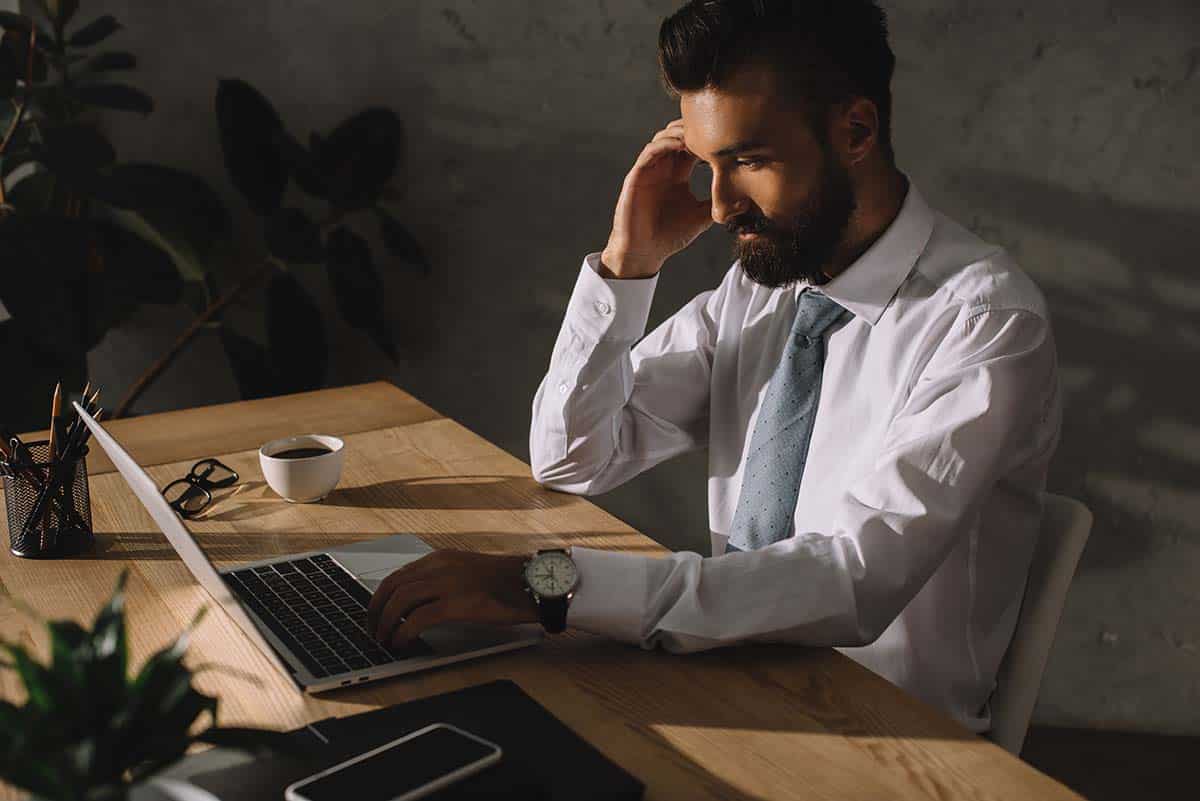 Law is an incredibly competitive field, which is why so many law firms have embraced the concept of SEO. Search engine optimization for lawyers is essential if you want to generate leads and increase revenue. As more and more law firms start optimizing their SEO strategy, one of the main targets is law directory sites.
Advertising on directory sites may seem like a no-brainer, but since Lawyers.com is a paid site, it's worthwhile to evaluate the decision more carefully.
Why Get Directory Listings?
The main idea of advertising on a directory site is that you'll get more exposure. Most people find services online, and if you put your details in a directory, you should get more eyes on your firm and website. It also provides the impression that your firm is credible and reliable, especially on high-authority sites like Lawyers.com. All of these factors make a listing on directory sites appealing, and it can be hard to see the downside of listing on a directory.
Not all listing directories are equal, though. Some have simple, free listings, while others require a monthly payment for any type of listing. Others offer an in-between solution, where you get a simple listing for free, but can pay for premium spots and various extra features. Also, there are substantial regional variations that you need to consider. While Lawyers.com may be the go-to directory in Chicago, the same may not be accurate for New York or San Francisco.
That's why it's so important to do your research before throwing your firm on every listing site available. Instead of wasting your energy on a listing that will get a couple of views per month, you need to find the directory that people in your area are using. Here's how to decide whether Lawyers.com is the right directory for you.
What Sets Lawyers.com Apart?
Lawyers.com is part of the Martindale-Avvo network of sites, which also includes Martindale.com, Nolo.com, and Avvo.com. The directory has a high amount of authority, which makes it significantly more credible than other directories. The site has a Moz domain authority of 69, and a Moz page authority of 37, both of which are some of the highest in the business.
Lawyers.com only does paid listings and offers a dofollow link back to your website. It offers over 700,000 keyword rankings, making it a strong contender as one of the best directories in general.
The process for signing up for Lawyers.com is relatively simple. First, you get in touch with their automated call center and leave a sales inquiry. Someone will get in contact within 24 hours, and you'll discuss that you want a listing on Lawyers.com. The sales representative will then give you a quote with pricing for several listings, including preferred placement listings, which show up on the top of the relevant page.
Indirect Benefits
Apart from the immediate benefits, there are also several indirect benefits to listing on a directory. A listing can have an impact on organic search performance on your website.
For instance, because Martindale owns Lawyers.com, you get listings on both Lawyers.com and Martindale.com. You also get links to individual attorney profiles included in the price of the listing. These extra pages add up to several high-authority, impactful backlinks along with the direct benefit of advertising.
A listing also provides citations, which can boost your local search ranking signal, especially if you ensure that your credentials are accurate across all listings. These backlinks and citations may not make much of a difference on their own, but they do add a small extra benefit that you wouldn't otherwise have.
Drawbacks Of a Listing
The biggest drawback of listing on Lawyers.com is that once you stop paying for your listing, you'll stop getting any benefit at all. Most SEO strategies rely on organic growth that continues even after the initial investment. With traditional SEO, you'll still see leads years after completion of the initial SEO strategy. This tail guarantees that the cost per lead will decrease over time, becoming exponentially cheaper.
Unfortunately, a listing on any directory doesn't generate the same type of tail. Once your listing gets removed, people won't see it, and you also lose the indirect benefits of high-authority backlinks and citations to your website as well.
Deciding If You Should List
Deciding whether Lawyers.com is worth it will depend on factors unique to your situation. As with any other SEO strategy, it's worthwhile taking the time to decide whether to list before committing to a 12-month contract.
Your first step should be to search your main keywords in Google, which include the type of law your firm practices and your location, for example, "Chicago personal injury lawyer." Check if Lawyers.com is within the first three rankings. If it isn't, then it isn't worth it. Repeat your Google search for several similar terms (Chicago injury lawyer, Chicago personal injury, etc.) and find which directories tend to pop up consistently in the first three or so search results.
The reason for this is that most people don't know specific directories. Instead, they use Google and click on the first couple of search results they see. If a particular directory does well in a specific region, then it's worthwhile investing in a listing on that directory.
There are substantial regional differences between various directories. A directory that does well in Chicago doesn't necessarily have to do well in LA or New York. We've also found that more niche law firm specialties tend to return very few directory listings, making it a better option to invest in traditional SEO instead.
Is Lawyers.com Worth It?
The answer to the question is, it depends. There are several factors that you need to consider before choosing to list in a legal directory. The first is whether the directory ranks well for your keywords in your area. If it does, consider both the direct and indirect benefits of the listing. Lawyers.com has a high Moz authority rating, giving your firm extra credibility and authority.
If Lawyers.com does rank well in your area, you should find that the cost per lead is similar to other forms of SEO. However, it's essential to keep in mind that once the listing expires, you won't get any type of tail. This lack of tail can increase the cost per lead, as traditional SEO techniques will reduce the cost per lead over time.
If you're still unsure of whether listing on Lawyers.com is a good idea for your law firm, why not get in touch with us? Our SEO gurus are always happy to help you with the best SEO strategy for your firm.