NOLO Review: Is NOLO Worth It?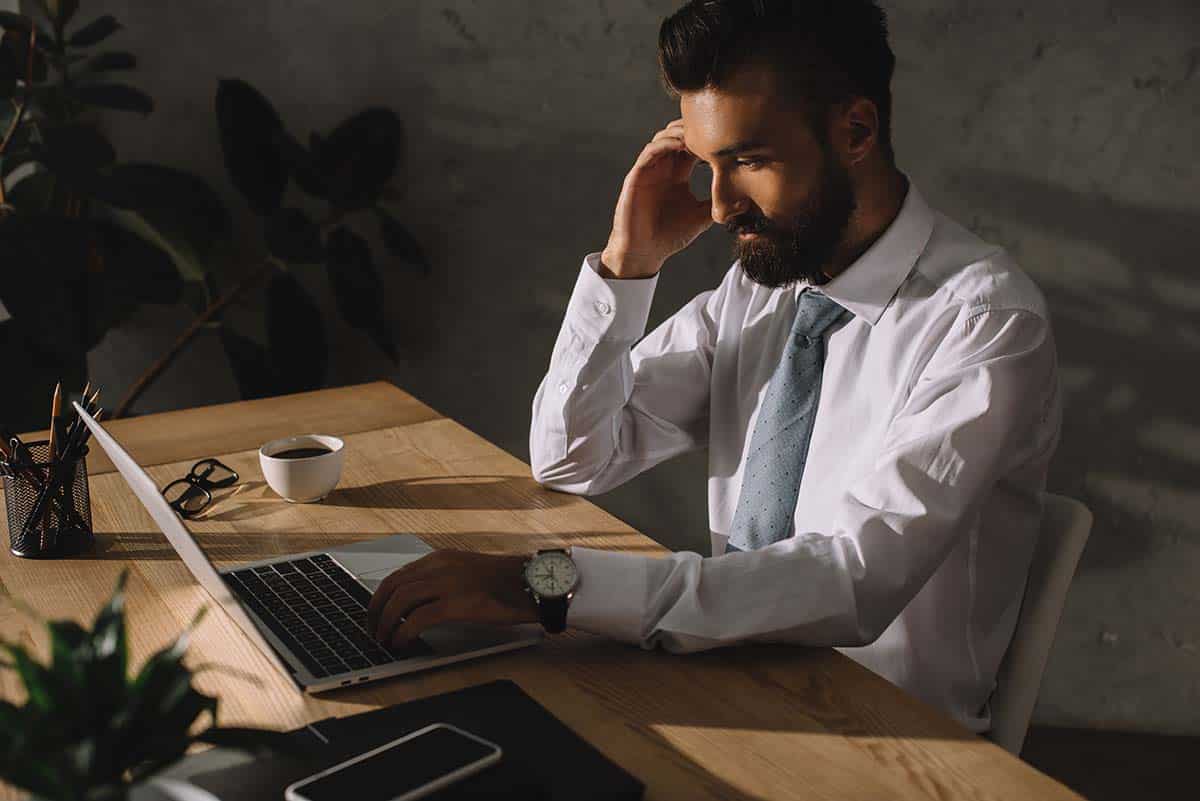 If you're an attorney or work at a law firm, you've probably heard of Nolo. Nolo is a reliable digital network with a variety of legal resources for people and businesses. It has a catalog of services, and one of its strongest is its online directory for law firms.
A listing in the Nolo network enhances search engine optimization for lawyers. Its marketing service is well worth your law firm's financial investment and has measurable results. Since Nolo has a stellar reputation, your potential clients trust it and the lawyers listed in its pages.
Nolo encourages users to handle simple legal affairs by themselves. However, it also prompts them to hire attorneys for complex cases. Its online directory includes over 30,000 attorneys who have collectively received more than a million consultation requests. Nolo consistently ranks as one of the best directories for lawyers and law firms on the web.
With its longstanding reputation as a legitimate legal resource, a Nolo directory listing boosts your online visibility and helps you reach new clients. If you've used Nolo for legal information, it's time to take advantage of its listing options. We'll give you more information about Nolo's online directory service and show you the different listing opportunities for your law firm.
Nolo ranks #5 in our list of Top Legal Directories.
What Is NOLO Legal?
Nolo has been around for five decades and joined the Martindale Legal Marketing Network in 2011. It has an A+ rating with the Better Business Bureau (BBB) and has a 4.7 star ranking on Google. Its adaptive strategy has contributed to its success and longevity. Established in 1971, Nolo initially started as a publishing service for do-it-yourself legal help manuals but quickly adapted to the times.
After the unprecedented growth of internet and computer use in the 1990s, Nolo added DIY legal software resources to its list of services. Today, Nolo is a legal network of sites and online resources that offer services ranging from LLC creation to online legal directories.
The Nolo com website has a high Domain Authority score of 79 and ranks for 1,600,000 legal keywords. Nolo and its various practice area websites receive millions of monthly visitors. Over 100,000 of them want to speak to a lawyer or law firm.
Nowadays, many people search for their legal answers on the internet. Nolo articles and resources appear in search engine results because of Nolo's targeted SEO strategy. This strategy leads clients to a website where they can request to speak with a lawyer.
Is NOLO Free?
Legal directory listings with Nolo are not free. Nolo markets itself as an upgrade from a traditional online directory service with unique features. Nolo offers two paid subscription options to ensure that listings get quality leads more often. Although it isn't free, a paid subscription is well worth the cost, especially with leads.
NOLO Subscription Options
Nolo offers a basic Online Profile option and a Premium Advertising option. Depending on your business needs, each has its advantages. Both subscriptions come with a law firm profile as part of its legal directory.
The basic profile has an annual fixed fee. It includes a professional profile, legal information, direct leads based on local searches, and the option to post an unlimited number of legal articles. The premium option comes with all of these features but also includes network leads, premium positioning, and better exposure. Its pricing model varies based on ROI.
What Comes With A Directory Profile?
Nolo directory listings and profile features let you actively engage with leads. A Nolo directory listing subscription comes with useful features that include:
Contact Form
Your Nolo directory profile comes with a contact form. However, instead of it being the main feature of your listing profile, like with free directories, it is only one of several features available on the listing.
Firm Profile
Your Nolo directory listing comes with a firm profile page that lists general information about your practice. Your clients get a general picture of who you are and the services you provide.
Individual Lawyer Profiles
If you want to highlight your legal expertise, your firm's listing page comes with a separate tab on your Nolo listing. It allows you to publish individual bios and pictures for your team.
Photo and Video
You have the option to add photos and a video to your Nolo directory listing profile. For example, your video could be an advertisement you've already published.
Published Articles
Perhaps one of the strongest features on your listing profile, every subscription comes with the ability to publish an unlimited number of articles. These articles show not only on the directory but also in other areas of the site. Articles generate leads and allow clients to get a sense of your expertise and experience.
Contact Information
If your potential clients don't want to go through a contact form, your information is already published on your Nolo directory listing. Address, website, and phone number are just some details you can list.
Link to Your Website
Links to your website from Nolo are invaluable for making your site appear in search engines. Since Nolo's websites have a high Domain Authority (DA), the links it includes may also be of noteworthy valuable. More importantly, a Nolo link to your website increases traffic.
Confirmation Message
Nolo is serious about the quality of its sites, legal information, and the law firms that list with it. Nolo staff evaluates every profile and law firm listed on the directory to confirm license validity. Nolo also checks to ensure your firm is in good standing with the state's lawyer licensing authority. This evaluation builds trust and eases any doubts that clients have when they see the confirmation message under your listing.
Rate and Fees
You have the option to publish your attorney fees or general rates on your Nolo directory listing. This is a great filter tool for some law firms because new clients get the information upfront.
Case History
Nolo encourages law firms who list with their directories to publish case histories. This section is where you show potential clients your success with handling previous cases, the breadth of your legal information, and your firm's track record.
Direct Leads
Customers who have questions about a case are leads. You receive the lead based on their IP and their inquiry. When you have a subscription to the services offered by Nolo, you connect with them to answer their questions based on your area of expertise.
Based on the variety of features available with a Nolo listing, the subscription options are worth it. If you own a law firm, you can take advantage of the many features available with the premium option. If you are a new lawyer, the basic profile is an excellent place to start and helps you build a client base and reputation.
Since Nolo's online listing options go beyond a traditional directory, and law firms and attorneys that use it have a competitive edge over other listings. Nolo is well-known outside the legal industry, so the name and reputation enhance your business.
If you're hesitant about starting with Nolo, you can speak to a specialist before you commit. A representative will help you understand what subscription features work best for your business size and needs.
Based on the extensive features and commitment to its subscribers, Nolo listings are a great way to enhance your business and increase its visibility.